Holy Hour: A Devotion For The Dying Introduction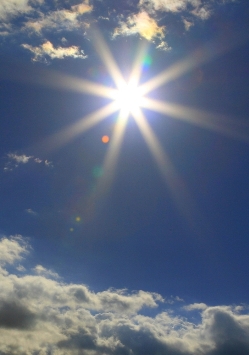 This Holy Hour Devotion started several years ago when we went through the death of a loved one. My sister-in-law and I were deeply moved by the Holy Spirit to pray for the dying after feeling the great need they have at the hour of death. We quickly realized that there are many people all over the world who die unprepared for eternal judgement, and in great need of spiritual help. Our response to this inspiration was to form the Apostolate for the Dying. We became committed to praying for souls at the vital moment of death, when eternal salvation is at stake. Our booklet called Holy Hour; Devotion for the Dying, (which contains the prayers we've collected and pray), is at the heart and soul of this work of mercy. We believe this to be God's work, and He, who holds the world in the palm of His hand, will use it to accomplish his will: The salvation of souls. May His will be done!We are committed to assisting the church in evangelization through the promotion of this devotion. "Pray, promote, evangelize."God bless you!
New Booklet out now:
"The Shining Splendor of Silence "
20 Meditations on the Life of St.Joseph.